Since

1926

we are serving our customers with trucking, warehousing and other logistics solutions.
Logistics
Seamless connection to the most important procurement and sales markets.
Transportation
Collection and delivery of your goods within Europe, reliable and competent.
Warehousing
In our own warehouse we store your goods in the short and long term.
Containers
From 20 'to 40' HC: Transport of all sizes as well as pre- and post-carriage.
Break bulk cargo
Transport and handling of pallets, crates or lattice boxes.
Heavy Transports
Heavy load transport with over-height, excess length and excess width.
Dangerous Goods
We transport dangerous goods under consideration of legal regulations.
Our business
We have several vehicle types and can offer, with regard to the different shipping methods, a wide range of services that meet virtually every requirement.
We operate our own truck fleet, with which we offer logistics solutions nationwide in Germany and within Europe. For EU-wide transports, the Benelux countries take a particular significance, here we can offer our customers particularly cost-effective services.
Of course we also cover the entire EU territory. For this we work with especially reliable partners who meet our high quality standards and have proven this for years.
Also, for activities beyond mere transport, such as the customs clearance, we are your number one contact as well.
For us, securing supply chains has the highest priority and is in the spotlight. Of course, we do not lose sight of other, equally important, aspects. For example regarding the price!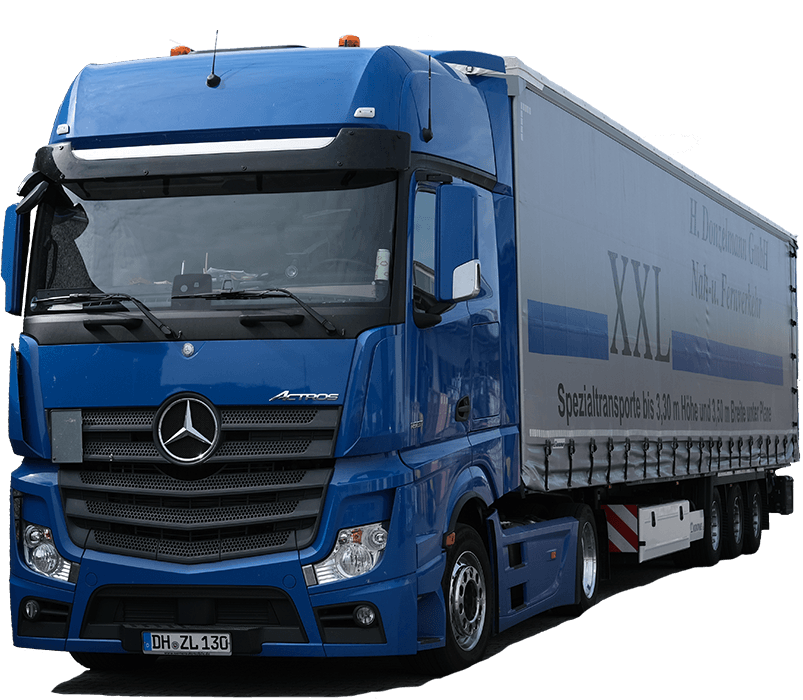 Short-distance Transportation
Due to the proximity of international ports, the handling and transportation of goods plays a traditionally major role in North Germany. You can leverage our low-cost transport connections to the major economic centers throughout the federal territory.
Long-distance Transportation
The transport of goods by road is the dominating method in Europe to carry goods and raw materials to industrial centers or metropolitan areas. With our fleet of modern trucks and through cooperation with our partners, we deliver goods to the whole of Europe.
Handling
In order to optimize the flow of goods along the entire supply chain, we have an own warehouse. This way you can accommodate goods - short and long term. Here we handle goods, pack them and are able to assemble individual assortments of goods.
What can we do for you?
Request your personal offer today!